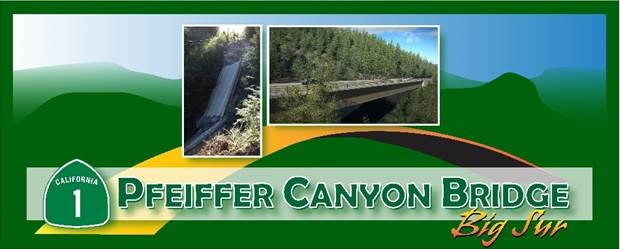 In an unprecedented eight month construction marathon CalTrans replaced the damaged Pfeiffer Canyon Bridge. Access to a number of Big Sur locations from the Monterey / Carmel area have now opened up, including:
The Taphouse
The Big Sur deli
The Post Office
Loma Vista
Nepenthe
Henry Miller Library
Deetjens Big Sur Inn
Esalen
Lucia Lodge
New Camaldoli Hermitage
Limekiln State Park
Kirk Creek Campground
Sand Dollar Beach
Plaskett Creek Campground
Treebones Resort
Gorda Springs
Highway 1 is still closed just past Gorda due to the large slide that took out 1/4 mile of roadway at "Mud Creek". The road is not expected to reopen until late 2018. To exit Big Sur you must either drive north on Coast Highway 1 up to Monterey, or take Nacimiento-Ferguson Road just south of Kirk Creek Campground and go over the mountain to Highway 101.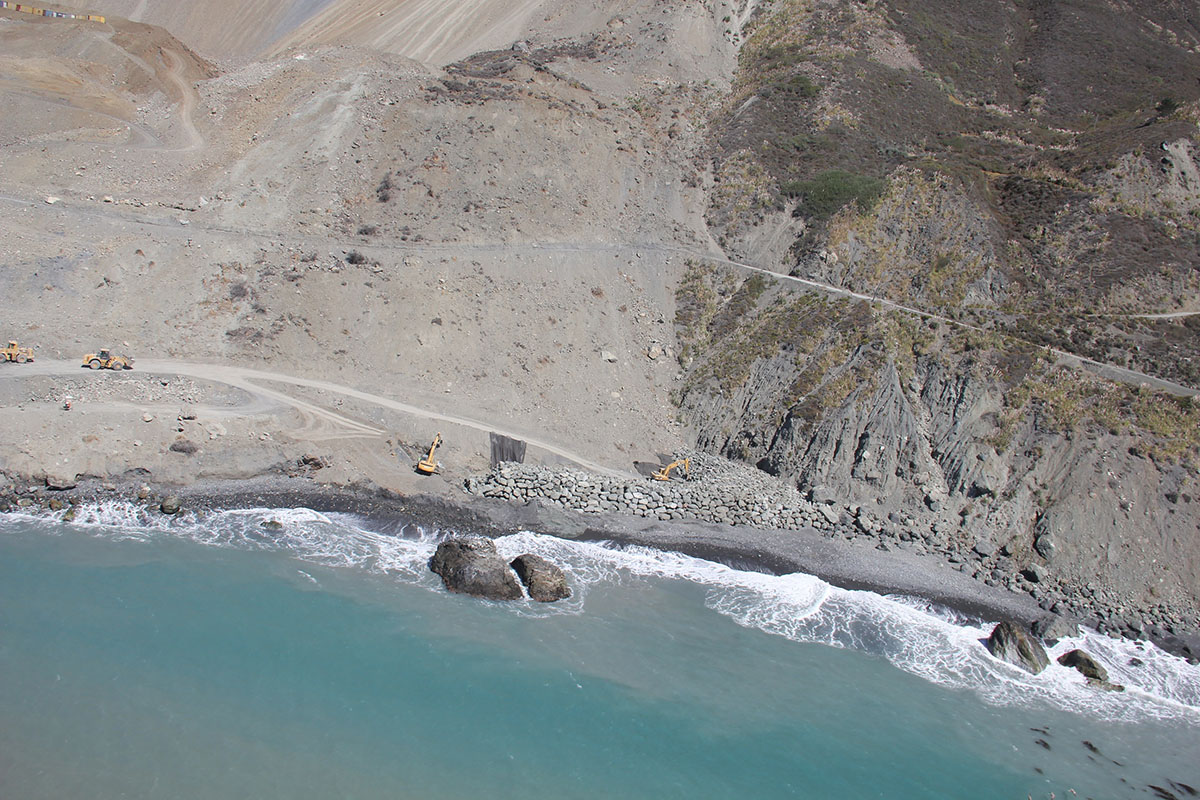 ---
Here are some guidelines if you choose to go over Nacimiento-Ferguson Road:
The road is paved all the way, but it is steep, narrow, and windy in some parts.
Turn your headlights ON. There is no center line. Drive slowly, drive with caution and drive on your side of the road.
The road passes through Fort Hunter Liggett Army Base. The gates are usually unmanned, but may be manned at times. OBEY THE SPEED LIMIT on the base. It is a Federal ticket.
Quick Directions:
Drive 4 miles south just past Kirk Creek campground. Turn LEFT (toward the mountains) onto Nacimiento Ferguson Road. You will drive over the mountain top, past Nacimiento campground, past Ponderosa Campground, then onto the military base. Continue across the base until you reach a bridge. Cross the bridge and turn RIGHT. In five minutes you will exit the base. Turn SOUTH onto Jolon Rd. and follow the sign to Highway 101.
Note: FIRE DANGER! Big Sur experienced the most expensive fire in US history last year (2016). All types of fires are 100% banned except in fire pits in designated campgrounds. No smoking outside of your car when traveling on the roads. Please put your butts out in the ashtray. Please.
---
Overview Map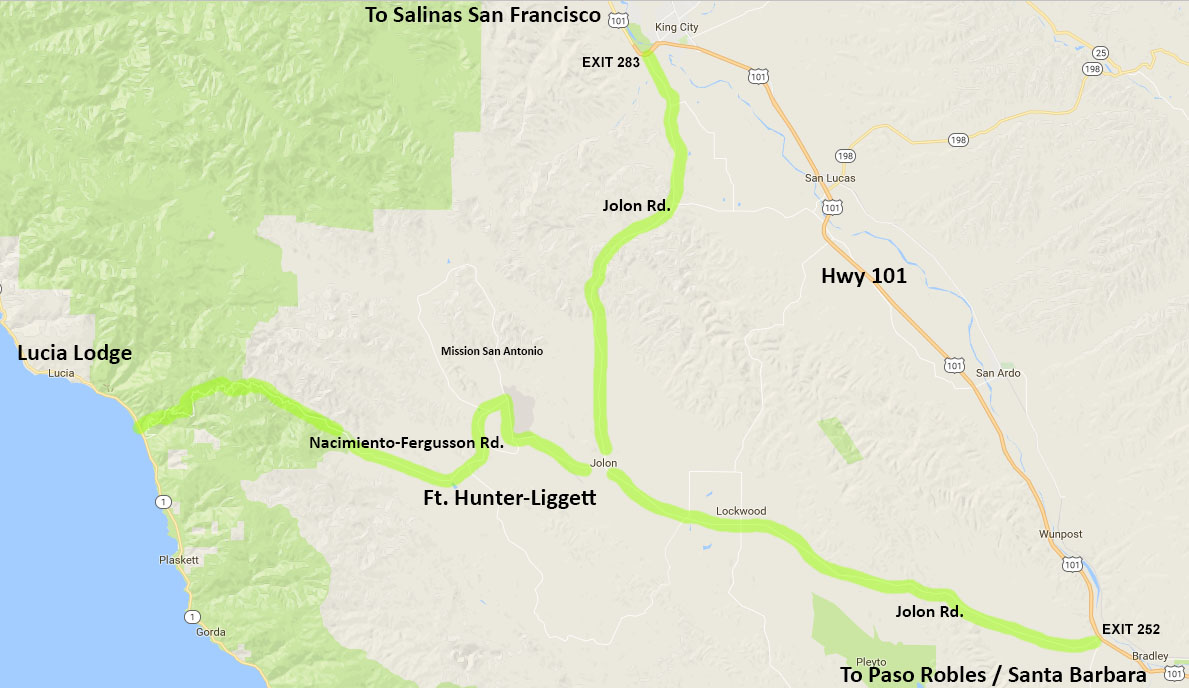 Detailed Map